Abstract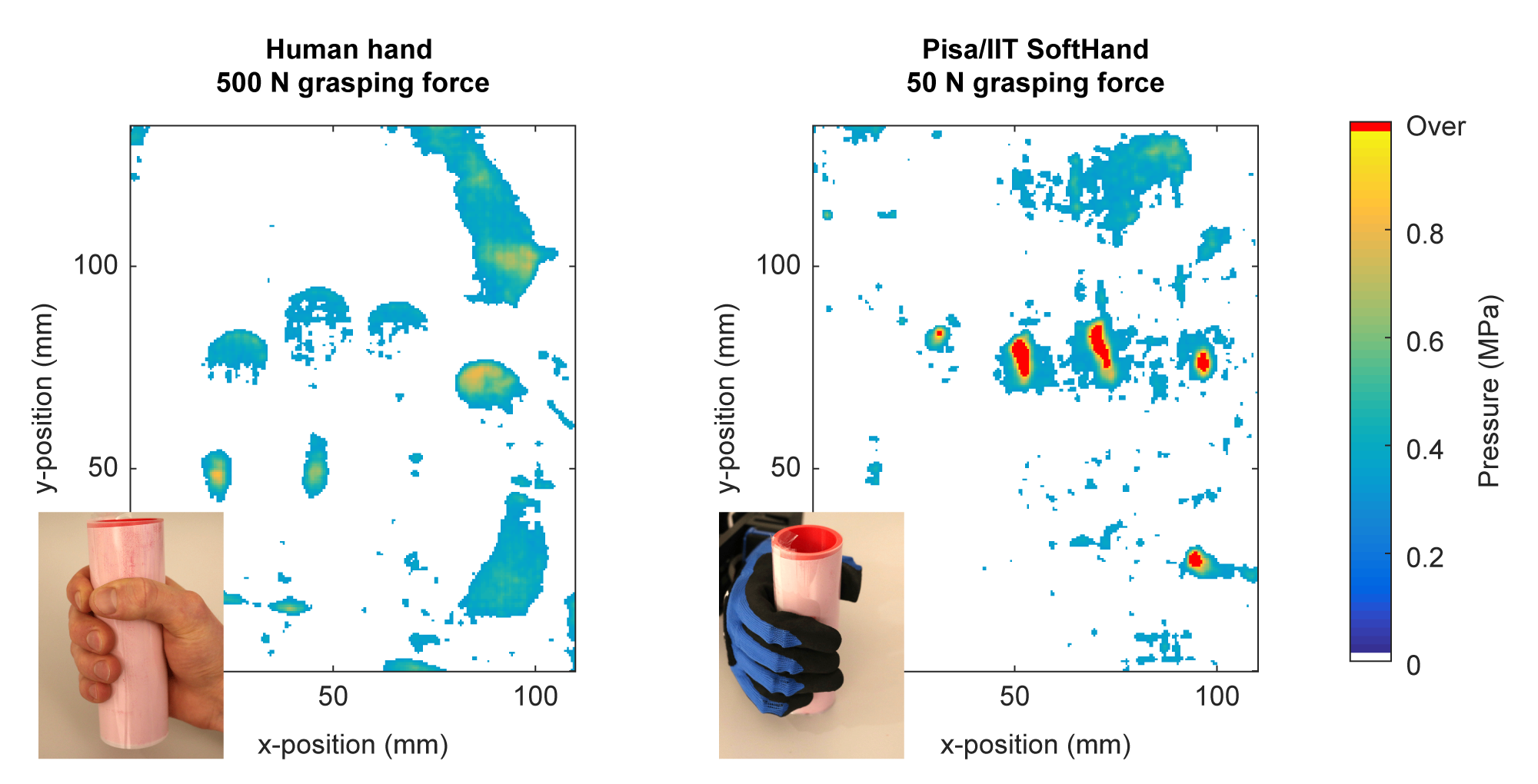 So‰ft robotic technologies are paving way for physical human-robot hand interactions, creating a need for structured evaluation metrics for robot hands. We propose that the contact pressure distribution of the grasp should be used as a hand benchmark both for naturalness and comfort, and present our initial work in this direction. We describe an experimental setup for measuring the contact pressure distribution and present a case study comparing the pressure distributions from a robotic hand and a human hand. ŒThe grasping force of the human hand is ten times greater than the robot, but the robot hand produces higher peak contact pressures and smaller contact areas.
Additional Content
"This work has been supported by the SOMA project (European Commission, Horizon 2020 Framework Programme, H2020-ICT-645599). We thank Antonio Bicchi, Gaspare Santaera and Giorgio Grioli at Centro di Ricerca "E. Piaggio", University of Pisa for providing us with a Pisa/IIT SoftHand."
Copyright Notice
The documents contained in these directories are included by the contributing authors as a means to ensure timely dissemination of scholarly and technical work on a non-commercial basis. Copyright and all rights therein are maintained by the authors or by other copyright holders, notwithstanding that they have offered their works here electronically. It is understood that all persons copying this information will adhere to the terms and constraints invoked by each author's copyright. These works may not be reposted without the explicit permission of the copyright holder.